Archive for the 'candids' Category
by manon on September 25, 2023
After a hiatus that lasted a few months, suki-waterhouse.com is back on tracks! I've updated the gallery with all the events, candid appearances, campaigns, photoshoots and magazine scans of Suki that was missing for 2023. More than 60 albums where updated so don't hesitate do browse them all in details not to miss any photos!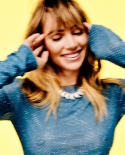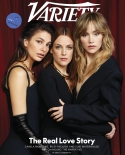 Appearances & Events >
2023
Candid Appearances >
2023
Advertising & Campaigns > 2023 > Tiffany & Co. >
Lock Collection
Photoshoots & Portraits >
2023
Magazines & Scans >
2023
by manon on February 21, 2021
Hello everyone! After a few weeks without news, Suki Waterhouse was seen in London holding hands with her boyfriend Robert Pattinson on February 20. Unfortunately, we can't see the lovebirds' faces so let's hope we'll have more photos later.. For now, you can find 3 pictures of the couple in the gallery by clicking on the thumbnails or links below.
by manon on December 28, 2020
Hi everyone! New pics of Suki and her boyfriend Robert Pattinson out in London on Christmas Eve have been released. You can all check them out in the gallery by clicking the thumbnails or link below:
by manon on December 27, 2020
Hi everyone! I (finally) find time to update the gallery and already added all the candid appearances of Suki from 2014 to 2020. Every category will be completed slowly but I'm currently working on it so it's definitely coming! For now, you can find all the pictures in the gallery by clicking on the thumbnails or links down below: