Archive for the 'magazines' Category
by manon on September 25, 2023
After a hiatus that lasted a few months, suki-waterhouse.com is back on tracks! I've updated the gallery with all the events, candid appearances, campaigns, photoshoots and magazine scans of Suki that was missing for 2023. More than 60 albums where updated so don't hesitate do browse them all in details not to miss any photos!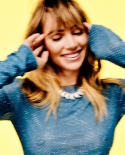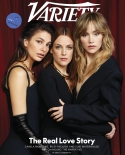 Appearances & Events >
2023
Candid Appearances >
2023
Advertising & Campaigns > 2023 > Tiffany & Co. >
Lock Collection
Photoshoots & Portraits >
2023
Magazines & Scans >
2023
by manon on July 10, 2022

Suki Waterhouse is featured on the newest cover of the magazine Behind the Blinds. Alongside a gorgeous photoshoot by Shane McCauley, Suki gave an interview that you find right below. As for the photos, they've all been added to the gallery!
BEHIND THE BLINDS — The London born model-actor-singer Suki Waterhouse has released her debut album, 'I Can't Let Go', a project that's been some time in the making, which is only a testament to its brilliant beauty. It's a body of work indebted to all the emotional layers buried inside her, brewing into a soulfully delivered lo-fi alt-pop journey of melodically painfuland playful storytelling, with a stylish self-indulgence that we can all relate to, as a generation living inside our heads. Here we catch up with her on Zoom for a chat while she's boiling eggs for breakfast, even though it's 5pm in London, she's still on LA time. "I'm like morning, it's 5pm [she laughs], I just haven't been able to get myself time-adjusted yet."

So let's talk music Suki, you're full steam ahead with that now, tell me everything?

Music has always been a constant to me, but it was something I developed more in private, and I've been releasing the odd record myself since 2016 which has been really fulfilling, but what changed in the last year or two was getting to the point where I really wanted to release a full record. I've also learnt more about what's involved in that process, and the more courage I had the more I decided the time was right to do this. I surprised myself that it ended up happening, but internally I've been yearning to do this for ages.

Were you nervous to share your personal songwriting with the world?

When you're writing songs you're still very much inside of the experience, but you're searching for a new perception of that experience — like being really frustrated with yourself for still feeling really strongly about a person, and you've tired out all your friends talking about it, but you're frustrated with that feeling still knocking around — so you put it into a song. I was nervous, but excited, because when the record came out it's almost like you understand yourself more, and can get further away from being totally wrapped up inside of where you were, and then that perception of it widens when you share it with everyone. I feel like being able to release this record has tied up a whole era for me.
Read More
by manon on June 23, 2022
The team of Clash Magazine announced it yesterday, Suki Waterhouse is the third face of the magazine and is so appearing on the cover of the Summer 2022 issue. No photoshoot or interview have been released for now, only the cover. You can find it now in our gallery.